3D FlipBook - WordPress plugin
3D FlipBook Wordpress plugin has specially designed graphic user interface. This helps to use plugin without any coding skils.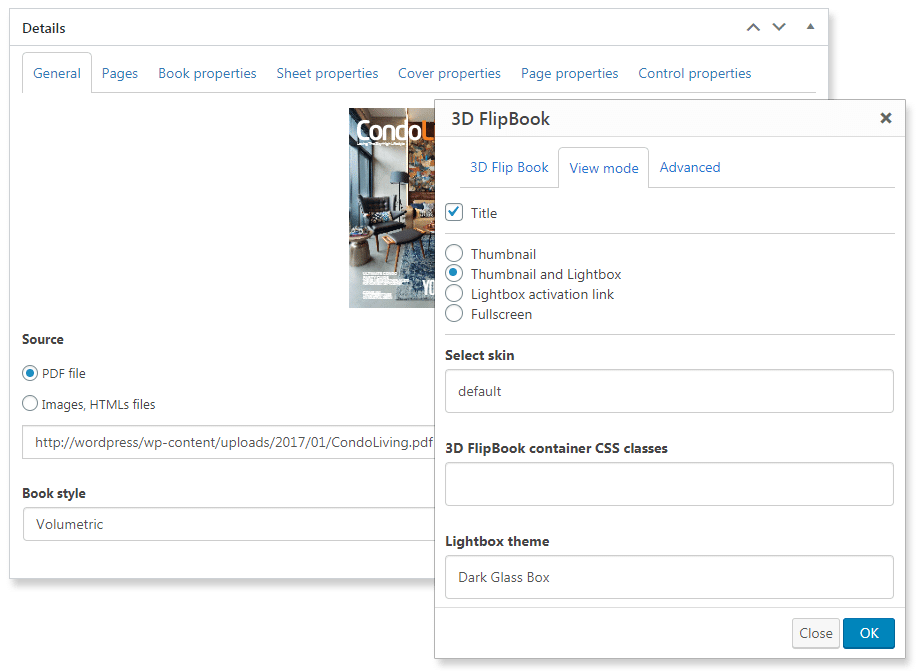 Typical workflow consists just from two steps:
View mode
3D FlipBook has several view modes that significantly simplify WordPress editor live.
fullscreen is very good when you have just one book on a page. Plugin uses all available width and height of the parent HTML element.
Example: <div style="height: 50vh;">[3d-flip-book mode="fullscreen" id="1"][/3d-flip-book]</div>